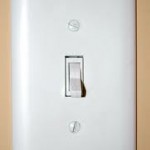 Scientists have been messing with stem cells in a laboratory and have figured out how to 'turn off' the extra chromosome in Down syndrome, a recent finding revealed.
http://www.disabilityscoop.com/2013/07/18/in-chromosome-turned-off/18342/
It could be years before a treatment of this type is people ready, but the possibility sent a wave of blog posts and commentary through the many online disability communities and families that care about someone with Down syndrome.
In the various discussions and commentary I surfed through, the difference in opinion on the topic between those who have young children and those who have older teen and adult children, is very interesting.
Most parents of toddler and elementary age children were certain they wouldn't want the treatment if it was available. Parents of older children weren't so sure. They've dealt with their child's limitations long enough to see the overreaching effects into adult life.
The best way to illustrate my viewpoint is to tell you a story that took place about fifteen years ago.
Around the age of ten, Jon started telling us when he was old enough to drive, he wanted a red Jeep. Anytime he saw a red Jeep he would smile really big, point to it and say, "I'm having that!"
We were hesitant to suppress his dream. Maybe he would be one of the few people with Down syndrome who could someday handle the responsibility of driving. After all, Jon's generation was the first to prove people with disabilities could do more than anyone expected. So we let him keep the hope of driving a red Jeep, alive.
When Jon was about eighteen, friends of ours needed a second vehicle and decided to purchase a Jeep. Our families had been close knit since Jon and their oldest son, Nathan, who was a few years younger than Jon, were preschoolers.
The Jeep, which just happened to be red, was claimed by Nathan, as awesome transportation to 'be totally cool' in while learning to drive.
We lived in an HOA with a community pool and one hot summer day, Nathan called and asked if he and his younger brother, Matt, could come over and go to the pool with Jon and our youngest son, David.
My boys put on their swim gear, grabbed towels and the three of us went to sit on the front step and wait for Nathan and Matt to be dropped off at our house so we could walk to the pool together.
A few minutes later a red Jeep came around the corner and down the street. Jon stared in awe as the vehicle went by and pulled into the driveway on the far side of the house.
I watched as he noticed who was in the driver's seat and what I saw in his face made my heart sink.
Nathan was driving. As he turned off the engine and climbed down from his perch with a smile as bright as the hot sun, Jon turned to me and said so quietly I barely heard, "Nathan gets to drive a red Jeep?"
D-Day had arrived.
I didn't know what to say. Mike and I had realized a few years back that Jon didn't and probably wouldn't ever have the quick thinking, instant decision making, comprehension and coordination skills needed to be a responsible driver.
While he was still talking about the day he would drive his red Jeep, we were trying to figure out how to tell him that he never would.
We went to the pool for the rest of the afternoon and the boys had a good time together. It seemed that Jon had forgotten about the red Jeep and Nathan's driving, so I put it out of my mind too.
The next morning, just as I stepped out of the shower, David banged frantically on the bathroom door and started yelling that I needed to come. "Right now!"
I threw on my robe and ran downstairs just in time to see Jon trying to back my car out of the garage.
He had helped himself to the keys and was behind the wheel, stomping on the gas, then the brake, gas, brake, gas, brake. With tires squealing and the car lurching, he had managed to back into the middle of our dead end street and run into the garage while doing so.
We sat Jon down, had the heart breaking talk with him in simple terms he could understand. It is one of the few times I've ever seen my son cry.
We cried with him.
A few days later he tried out his driving skills again. This time backing my car into the street, and hitting Mike's company supplied car parked in front of the house, as he pulled forward.
We never hung our car keys on the hook by the garage door again and something changed in Jon after that.
A piece of that innocent and carefree Jon disappeared because he knew.
He finally understood that other people got to do things he couldn't and he knew why.
And knowing that he knew was almost more than this mother's heart could bear. My eyes cried and my heart ached for my boy again, as it has many times through all the years of loving him.
Jon has not been a little boy for a long time. I don't know if he ever thinks about the red Jeep anymore.
He's a man now but he stopped talking about it years ago.
And though I love him just as he is, I would do anything to remove the limits he lives with.
If there was a treatment that would guarantee my son's ability to drive his red Jeep, would I consider it?
Absolutely!
If there was a way to open all of life's possibilities to him, would I consider it?
Definitely! I'd do it in a heartbeat and be there for him if he needed me, just as I am now.
I'd do it because I'm his mom.
I'd do it for love.