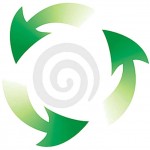 Have you heard about the fifteen year old with autism who has already completed his masters in quantum physics at Purdue University and is now working on a PHD at some exclusive program in Canada, or the thirteen year old with Down syndrome who speaks four languages, plays the violin and is an international spokesperson for the Down Syndrome Congress?
I read about these two impressive young men last week and admit to having a momentary lapse of longing for my son, Jonathan, to be one of them.
Many of our special needs kids accomplish more than ever thought possible in previous generations. With this awareness comes hope that our child will do incredible things, rise above the bar and achieve a higher level that no one with their particular 'label' has ever reached before.
Though we may wish it, our disabled child may never become the prodigy we dream of, anymore than our typical kids might grow up to become President. It doesn't mean they can't but often they don't, because they are each unique individuals.
Once we go through the initial stages of accepting our surprise assignment, parents do everything possible to help a special needs child reach their full potential. We explore treatments, therapy, classes, lessons, schools, programs, funding, activities, medications, supplements, nutrition, diets, surgeries, support groups.
We read, study, educate ourselves, become our child's fiercest advocate and mainstream them into society as much as possible, taking them with us everywhere – to restaurants, stores, church and on vacations in an attempt to teach them what life looks like from our point of reference.
Some things work, others do not. There is no way to look into a crystal ball and see our child's future. From the moment we own the diagnosis we begin to learn the art of balancing recycled dreams. Life with our child becomes a one day at a time journey of hope.
The reality is, while we think we're preparing and teaching them to be part of the real world, our challenged child is pulling us deeper into his. We become the student, learning qualities such as endurance, patience, acceptance, compassion and unconditional love.
These unprecedented challenges, gradually recreate us into someone fierce yet loving, wise but teachable, accepting yet undefeated, slow to judge but quick to notice injustice.
By the time our child is an adult, this special education has changed us so drastically, we don't even recognize the person we've become. We have revamped and recycled our hopes and dreams for them and ourselves so many times the old us no longer exists.
As a minister's wife I've been asked the hard questions many times. Why does God send people with disabilities into the world? Why would a loving God make a child and family live through the lifelong challenge that creates?
After thirty plus years of being my son's mom, I don't pretend to have a lot of answers.
And I don't need to, not anymore. I'm learning to place my trust in a Heavenly Father who knows all things and informs me on a need to know basis.
One thing I DO know, life with Jon has changed me. I'm not anywhere close to being the person I was the day he came along.
Throughout the years, of a difficult but most wonderful metamorphosis, I have to admit…
I like this me so much better. 
"When we are no longer able to change a situation, we are challenged to change ourselves." ~Viktor E. Frankl
2 Corinthians 3:18 "But we all, with unveiled face, beholding as in a mirror the glory of the Lord, are being transformed into the same image from glory to glory, just as by the Spirit of the Lord."
Romans 5:2-5 "Through him [Jesus] we have also obtained access by faith into this grace in which we stand, and we rejoice in hope of the glory of God.  Not only that, but we rejoice in our sufferings, knowing that suffering produces endurance, and endurance produces character, and character produces hope,  and hope does not put us to shame, because God's love has been poured into our hearts through the Holy Spirit who has been given to us."