We were just a couple of crazy kids when we said "I Do". We thought we knew the meaning but we didn't have a clue.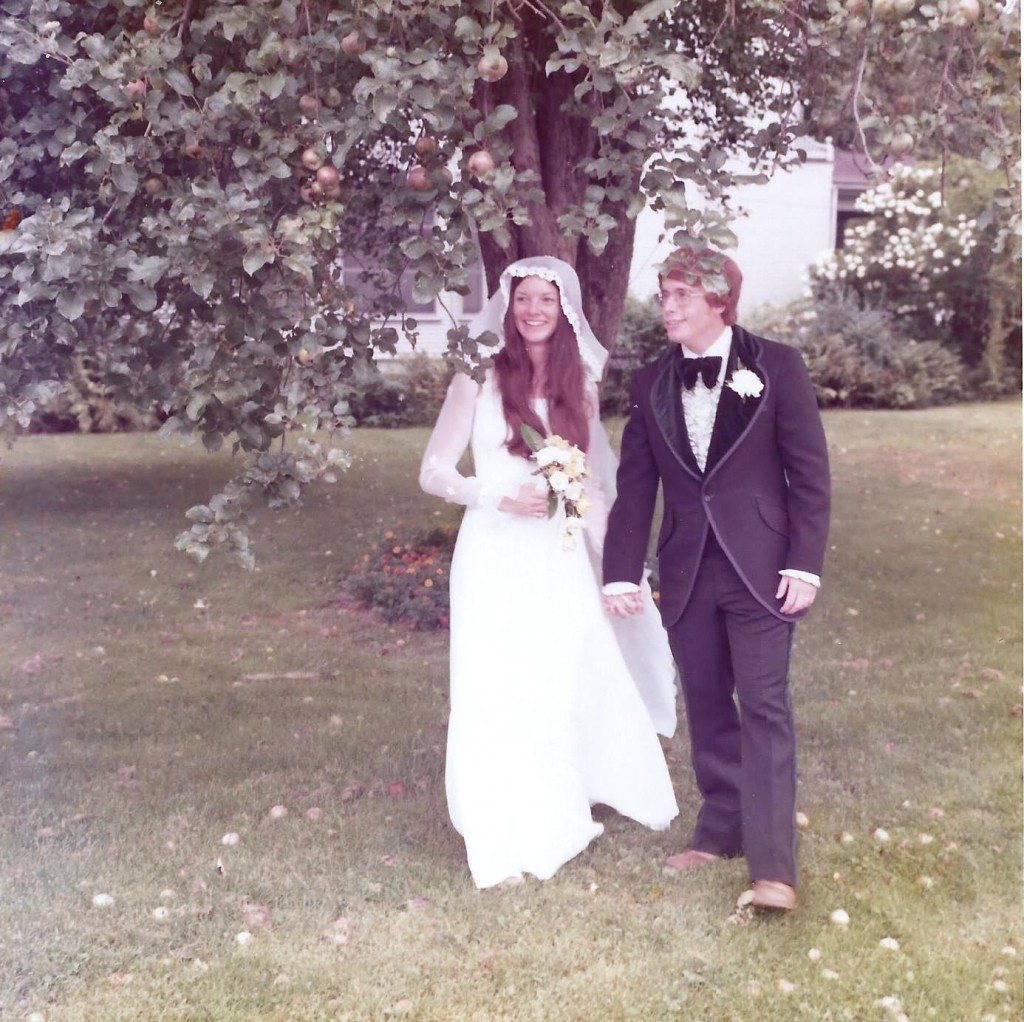 And here we are, thirty nine years later, still figuring out what all those promises mean.
There's been plenty of star spangled love and plenty of days when we don't do the first-Corinthians-chapter-thirteen thing quite so well. But we never quit and are learning the art of forgiving, letting go and how love isn't always a feeling but a choice.
Showing honor and respect is about putting aside our own selfish desires, shutting our mouth when we want to speak, speaking when we'd rather shut it and allowing for our differences. It's been tough sometimes, but we're getting better at it everyday.
Not had much of the richer, at least in great wealth, but precious unseen riches we've held; wonderful sons, a roof over head, food in our bellies, so many people in our lives to bless us and to bless. Some things can't be measured in dollars.
Poorer, yes, we've gone without many times through the years. Cut coupons, shopped sales, bought used instead of new (still do:), shared a hot chocolate and a bag of McD's fries for date night and learned to live on what we have and watch our faithful God provide everything we need.
In sickness, it seems there's been way more than our fair share, dealing so long with chronic illness and a child with disabilities. But hard times are a teacher and forge us into something better than before. In the midst of all the things we don't understand we trust in God, our strength.
We've seen health in many other ways, in laughter and in joy and how God heals the broken hearted and helps us endure. Patience and compassion, contentment and peace have been our reward.
God has been faithful to us even when we are not. He's been our anchor in every celebration, joy, failure and heartache, the North Star to which we always turn when we loose our way.
So, Michael Connis, on this thirty ninth anniversary of our happy wedding day, I want to say, if given the choice, I'd do the "I DO" all over again. Thanks for hanging in there on this great adventure of ours.
It isn't over yet. We've come far but there's still more to see, do and conquer and we're just getting started!
I did, I Do, and I will…for always.