Caregiving is selfless work. Problem is, I'm not selfless. Not yet.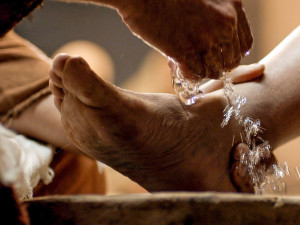 I've grown through the years I've been doing this overtime parenting/caregiving thing, but honestly, I still have a long way to go. There are times when I still struggle and it seems too hard, too frustrating, too confining, too self sacrificing, too…much.
But love moves me forward another day. I love my son and he needs me, whether he realizes it or not. So I rise in the morning with new mercies, new grace and make the most of both the imperfect and fantastic days we are blessed to have.
Comparison is a luxury I can't afford. Neither can you. When we start comparing our life to others our thoughts can travel into dangerous territory.
Some comparisons that might spiral me into dark places:
They go on vacation. We can't.
They get in their car and go whenever/wherever they want. I can't.
Their thirty something year old kid is self sufficient. Mine isn't.
They don't have to worry about what will happen to their grown child when they're no longer here. I do.
There's plenty more of these, but you get the idea. I can't allow my mind to dwell on what they are doing. Such thinking has to be 'taken captive' (2 Corinthians 10:5) and serves no purpose but a downward spiral into self absorbed misery.
What I can think on is God's goodness; His provision, grace, strength and blessing.
I have a roof over my head. I'm not hungry. I'm in functioning health. I have support from a good husband, caregivers, church and friends; a decent car to drive when I can get away, a yard full of awesome plants to enjoy and a son who only needs constant reminders to attend to his own basic physical needs. And some times, even while being grumpy and stubborn, Jon's quirky, humor makes me smile.
Things to be thankful for outnumber the they comparisons and inconveniences, two to one.
Jesus modeled selfless caregiving when He loved me enough to lay aside His Heavenly crown, take on flesh and come to an Earth originally created in perfection by Him and utterly broken by the degradation of His greatest creation – man.
The Ultimate Caregiver came to serve and give His life away. He came to provide solutions for the desperation of humanity and offers the grace and strength I need to serve and care as He does.
Faithfully
Patiently
Cheerfully
Lovingly
Sacrificially
Selflessly
I pray everyday, as I struggle to set 'me' aside again, for the benefit of my son and for others, that I will emulate Christ's love in some small way.
Because true love lives to serve.
John 13:4…he [Jesus] got up from the meal, took off his outer clothing, and wrapped a towel around his waist. 5 After that, he poured water into a basin and began to wash his disciples' feet, drying them with the towel that was wrapped around him.12 When he had finished washing their feet, he put on his clothes and returned to his place. "Do you understand what I have done for you?" he asked them. 13 "You call me 'Teacher' and 'Lord,' and rightly so, for that is what I am. 14 Now that I, your Lord and Teacher, have washed your feet, you also should wash one another's feet. 15 I have set you an example that you should do as I have done for you. 16 Very truly I tell you, no servant is greater than his master, nor is a messenger greater than the one who sent him. 17 Now that you know these things, you will be blessed if you do them. (NIV)
Matthew 20:26-28 "But whoever would be great among you must be your servant, and whoever would be first among you must be your slave, even as the Son of Man came not to be served but to serve, and to give his life as a ransom for many."
1 Peter 5:7 ESV Casting all your anxieties on him, because he cares for you.
Isaiah 41:10 ESV Fear not, for I am with you; be not dismayed, for I am your God; I will strengthen you, I will help you, I will uphold you with my righteous right hand.