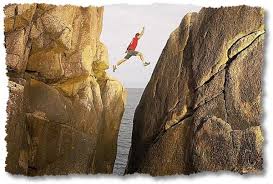 I opened my Facebook page this morning to pass along the exciting post our youngest son and his wife shared, announcing our first grandchild on the way (Yahoo!).
As I typed a comment and hit the share button I noticed my post underneath, from last night, about being out with Jon and his roll of toilet paper that accompanied us to the pizza place.
I usually don't give it much thought, then there are moments like this one, when the wide extremes of my life's norms, jump up and smack me right between the eyes.
Webster's Dictionary defines normal as usual or ordinary; not strange.
One child growing up, getting married and having his own children is pretty ordinary.
The other child growing up and toting a roll of toilet paper to the pizza restaurant, standing in parking lots for thirty minutes before going inside a building, singing Disney songs to me at one thirty in the morning and the myriad of other unusual events that come with being Jon's mom, Mr. Webster wouldn't consider ordinary at all.
As I scroll back through some of my older Facebook posts, I'm reminded that life with Jon is anything but ordinary and some of it seems downright strange, yet everything about him and this life we share with him has become normal for us.
Occasionally, I'm sad, when I think of the usual milestones Jon's will never experience, but today the wide extreme depicted by those two Facebook posts made me laugh out loud.
We live in a culture that is saying all experience, ideas and opinions must be either/or. And while it is true there are still absolute values, standards and morals, regardless of what culture thinks or says, my sons have placed me in a world that is both/and; the usual and the unusual, the ordinary and the strange, mixed together in a kaleidoscope of crazy wonder.
Today, I smile, thinking of the unique joy found in living a life that is a pendulum, swinging from one extreme to the other. I'm perched on it, hanging on tight, mostly enjoying the ride, with no clue what tomorrow will bring
Maybe ordinary is overrated.