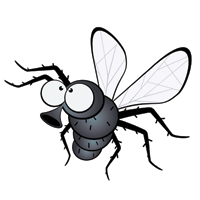 Cleaning Jon's room makes me mad! I'm confessing, putting it out here for all to read.
Every time I clean his room I battle a huge bad attitude. One way to deal with my anger has been to give it a name, "The Landfill", and to play worship music on my iPad as loudly as possible while cleaning.
The past few days we've been seeing little gnat things flying around the house and couldn't figure out where they were coming from. I do a quick check in Jon's room every other day or so, making sure nothing's growing or moving that shouldn't be and about once a week, do a more thorough clean and sheet change.
Yesterday, I decided it was "Landfill" cleaning day. Mike was home so he helped me with the vacuuming and I was sorting through Jon's usual piles of stuff on the floor and in crates making sure everything was kosher, when I found it buried under a pile of stuffed animals, a personal size Rubbermaid cooler that he had taken from a cabinet in the laundry room.
I opened it to see what was inside and a fleet of gnats flew up in my face. After they lifted off, I noticed the bottom of the cooler was alive and moving with hundreds of little gnat larva. They were living off some sort of food science experiment growing in there.
Horrified, I screamed, slammed the top shut, grabbed it, ran to the front door and heaved the cooler as hard as I could into the yard. I slammed the front door closed and jumped around in the foyer for a few minutes, totally grossed out, itching, shaking and hollering, trying to get hallucinatory gnats off of me.
Once that subsided, incredible anger took its place. I stomped into the kitchen and yelled at Jon for two minutes straight while he stared at me like I'd just lost my mind then I went back in his room, still freaking out, and tried to tell Mike I'd found the source of our gnat invasion.
"I can't hear anything you're saying. You've got the music so loud it sounds like a Pentecostal church service in here. Turn it down so I can hear you." Mike hollered over the music.
I yelled back, "Listening to that music is the only way I get through cleaning this room so you best be glad it's playing. I'm so mad right now if that music shuts off I'm gonna' smack someone, and hard!"
We scrubbed the daylights out of Jon's room for the next hour. I reluctantly searched every nook, cranny, box, crate, bag and pile in there and in his bathroom. I threw every thread of bedding and fabric I could find in the washing machine and got Jon in the shower. He even let me wash his hair, possible penance for what he'd just put me through, though I'll never know for sure.
A few hours later, after I was sure everything was clean and back in order, I finally calmed down.
Last night I prayed. Though yesterday's clean was more than unusual, I asked God to show me why I become so angry every time I clean Jon's room.  God knows my heart better than I, and I want to understand what is triggering this anger inside of me.
The answer came in my prayer as I poured my heart out before my Heavenly Daddy.
"He's thirty five, I shouldn't have to still clean his room and it's not fair that I do. We should be empty nesters now and only cleaning kid messes after grandchildren visit."
As much as I love my son, cleaning his room is evidence that this didn't turn out as I'd hoped and hope disappointed triggers many reactions and emotions. We often don't recognize their source.
Like we didn't know where the gnats were coming from, I didn't know where my anger was coming from until I searched, until I asked.
Now that I know, God and I can start working on it together; one more area where grace can replace reaction, where a servant heart can replace selfishness.
Recognizing my shortcoming is the first step. Asking God to help me change is the second. He loves me too much to leave me as I am, yet He is gentle enough to expose and change my selfish heart one layer at a time, even if it takes a plague of gnats to motivate me.
Confession is good so I pray I'll soon have a heart of joy and a song of praise at all times, even in "The Landfill".
But. Please. Lord. (Shivverrrr) minus all creepy, crawly, cringy, critter things!
Psalm 139:23-24 "Search me, O God, and know my heart: try me, and know my thoughts: And see if there be any wicked way in me, and lead me in the way everlasting."
Ephesians 4:26 "Be angry and sin not, don't let the sun go down on your wrath or give place to the devil."
James 5:16 "Confess your faults one to another, and pray one for another, that you may be healed."