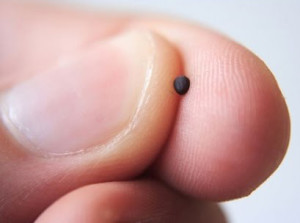 I awoke at 3:42 AM in a heart racing panic and find myself at this place more often than I care to admit. It weighs heavy in the back of my mind, no matter how I try to push it away, the unknown haunts me. What will become of my son when we are no longer here? With the passing of every year, every birthday, his and mine, the question looms larger.
So I guess it's confession time. It's time for me to admit, to say it out loud; I don't trust God in this. My re-occurring fear and worry prove it. I'm convinced no one will take care of him as well as I do, after all I Am Mom and have invested most of my life here. Other than Mike, who else will care enough to do that? I don't know and the not knowing eats at me, plagues me and some days, consumes me.
Trusting God with a child is a tall order for any parent.  We are so hands on, heart invested, all in, with our kids and it's easy to default back to a place of worry. But a child, who needs continual, life time supervision and assistance, elevates investment levels to exponential heights. So often I feel like the dad who brought his son to Jesus and cried out, "Lord, I believe, help my unbelief!" Maybe Jesus understands this parental desperation more than we know. He healed the boy in spite of dad's wavering faith. And that gives me hope.
I've thought a lot about faith. What is it? How does it work? What should it look like in my life? Honest questions from a girl who grew up in a church culture equating struggle, disaster, illness, and tragedy with a condemning lack of faith; feeling failure and shame whenever my sunshine, lollipops and rainbow life disappeared behind onimous black clouds for a season. Understanding what it means to really trust God has been a huge re-learning process for me.
I've seen His unlimited goodness and faithfulness through the years, in both the easy and hard places of my life,  but realize I'm still lacking when it comes to radically abandoned trust. I've also lived long enough in my Heavenly Father's amazing grace to understand we are always in process. Every day and every situation brings new opportunities for my faith to rise to higher levels.
An infant isn't a full grown adult one week, one month or even a year after he is born. He grows incrementally day after day, over the span of many years. And we don't condemn him for it. A twenty year old will not have the wisdom and experience of a seventy year old. Full maturity comes with time and age. We know instinctively this is the natural order of things, yet we Christ followers can beat ourselves and others up when we are not spiritual giants overnight.
Wayne Jacobsen (thegodjourney.com) put it like this: "I like the process of God winning us to trust. It's not that we should trust Him or have to act like we trust Him even where we don't. God wins us…I think life puts us in different points of extremity..but those opportunities when He says, "OK, we're going to go deeper here, you're going to get to learn to trust Me more"…I think all of my days I'm still going to find myself in places going, "OK, my trust doesn't extend here yet, but God let it." Maybe that's the Author and Finisher of our faith, He's going to grow it into a reality…the faith I live in today was not mine to produce but [grew as] I cooperated with Him."
When Jesus calls out his followers with, "Oh, you of little faith," we see it as a negative, a criticism, a scolding, but maybe it was more of a reminder than a rebuke.
After all, He said we only need faith the size of a mustard seed to throw a mountain into the sea (Matthew 17:20). A mustard seed is slightly larger than a grain of sand. That's tiny!  Could He be telling us we don't need as much as we think, we just need to exercise what we already have and watch it produce? After all He does the work, the miracle, the impossible. We just do the believing.
There's a tension, a balance, between planning for the future and worrying over it and our manual for living, the Bible, addresses both. Proverbs 6:6-8 tells us to consider the ant who stores up and plans for the days ahead. Jesus tells us to consider the lilies who don't fret or toil but are clothed in beauty by the Provider of all things (Luke 2:27-40).
While we plan as much as possible for Jon's future, we must trust God with the rest. We do our part and believe He will do His, because He always has. Today, I absorb what Apostle Paul stated in Philippians 4:6-7, into my heart, mind and spirit, "Never worry about anything. But in every situation let God know what you need in prayers and requests while giving thanks. Then God's peace, which goes beyond anything we can imagine, will guard your thoughts and emotions through Christ."
So Lord, today, I give Jon and his future back to You. Once again, I lay him at your feet and     place him in Your capable hands, knowing You have a good plan already in mind for him. I thank You for it, even in my inability to see or control it. I may need to do this again tomorrow and the next day and the day after that, Father, but I offer my mustard seed faith to you, thankful for Your patience while it grows into larger trust I have yet to obtain.
Lord, I believe. Please touch those places in me where I don't believe, those areas filled with doubt, worry and fear. I give them, along with my son, to You and thank You for never giving up on me but continuously calling me into Your amazing faith, trust and peace.
Today I choose I choose Faith.
Today I choose Trust.
Today I choose You!
"Never be afraid to trust an unknown future to a known God." ~Corrie Ten Boom
Romans 15:13 "May the God of hope fill you with all joy and peace in believing, so that by the power of the Holy Spirit you may abound in hope."
Proverbs 6:6-8 "Go to the ant, you sluggard; consider its ways and be wise! It has no commander, no overseer or ruler, yet it stores its provisions in summer and gathers its food at harvest."
Luke 12:27 "Consider the lilies how they grow: they toil not, they spin not; and yet I say unto you, that Solomon in all his glory was not arrayed like one of these."
Matthew 6:34 "Therefore do not worry about tomorrow, for tomorrow will worry about itself. Each day has enough trouble of its own."