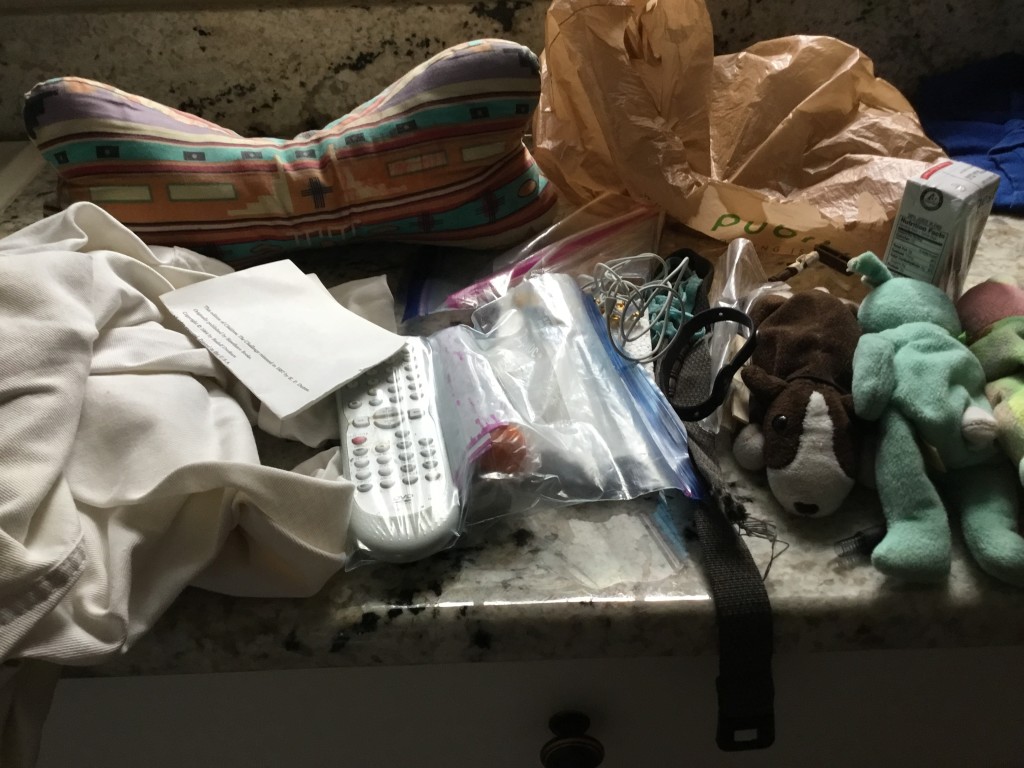 Jon always packs a grocery bag or two of 'items' when we go out. In case you're ever wondering (which you're probably not), here's what's in the latest one:
3 stuffed animals
A rubber bracelet
3 broken pen halves in a ziplock bag
1 broken pen half (not in a bag)
A clothespin
A blue shoestring
A fabric belt with a missing buckle
A faux gold filigree cross
Pair of headphones
Broken piece of styrofoam
An old TV remote, a working pen, a drawer knob and a phone jack, all in a ziplock bag
3 straws in a ziplock bag
A page ripped out of a book
A long brown plastic thingy?
His white karate jacket
A neck pillow
A juice box
A blue shirt
I'd like to start a new TV reality show called "Jon's Survival Gadgets" where we take a person out into the Artic, the woods, the jungle or leave them on a mountain top a zillion miles from nowhere with nothing but what Jon packs. If they survive for two months, using his gadgets and doodads in creative ways, they win a day out with him as a prize.
Who want's to go first?