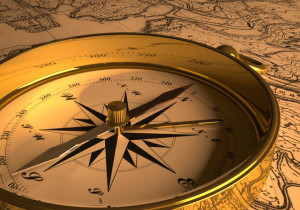 It's been two months to the day. Two months since Mike left and two months have not yet made a difference. Not in the deep longing, or the quiet despair. In some ways it's worse than in the beginning.
The initial numbing denial has lifted and reality settles in. The rush of people and non-stop activity have faded. Others have gone back to their lives, as they should, while Jon and I, continue to step cautiously, into unknown territory, learning to navigate without our husband and father. This is becoming our new normal.
Death was never part of God's original plan. From the beginning it wasn't meant to be part of our human experience (Genesis 2:17) and life without Mike, feels foreign, as if I've been carried, against my will, to a far away land where the geography and language are unknown. Where everything is unfamiliar.
Every cell of my being yearns for his presence. My soul is broken. I'm surprised when the sun rises in the morning and my heart is still beating and my lungs have breath, without the only man I've ever loved next to me.
It seems the severe pain of loss has overtaken even the keen awareness of God's presence in my life. But I walk by faith, not feelings, and I know God is with me. I wouldn't have made it this far if He wasn't. My Father promises to lead me through this dry,  dark valley (Psalm 23:4) and He keeps His promises.
Hope is the compass of the human heart. There are times we have little else for the journey so it's best we attach it to something solid and permanent. I'm trusting in my Good Shepherd's mercy and faithful love and believing in the promise of a renewed life, restored soul and overflowing cup on the other side.
I'm clinging to Hope.

"The Lord is my shepherd; there is nothing I lack.
He lets me lie down in green pastures; He leads me beside quiet waters.
He renews my life; He leads me along the right paths for His name's sake.
Even when I go through the darkest valley, I fear no danger, for You are with me;
Your rod and Your staff—they comfort me.
You prepare a table before me in the presence of my enemies;
You anoint my head with oil; my cup overflows.
Only goodness and faithful love will pursue me all the days of my life, and I will dwell in the house of the Lord as long as I live." Psalm 24
"Be of good courage and He will strengthen your heart, all you who hope in the Lord." Psalm 31:24
"Let your mercy be upon us O Lord, as we hope in you." Psalm 33:22