Proverbs 18:17 (NIV) "The first to present his case seems right, until another comes forward and questions him," is a reminder to know all the facts before making a judgment.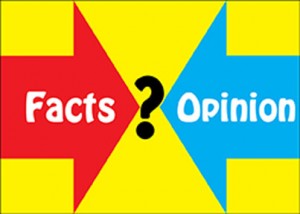 It's easy in our high tech, sound bite, information age to see or hear a sixty second clip of something or someone and form an instant opinion.
A statement a well known pastor's wife recently made has gone viral on social media and I admit to having heard it and immediately believing she's fallen off  the doctrinal correctness wagon.
Maybe she has. I don't really know. And that I don't know is exactly my point.
As I've pondered on it the past few days, my heart has been convicted for making an uninformed conclusion. It's possible that something she said before or after her statement better qualifies what she meant. A few seconds of video pulled out of the context of what she's saying doesn't give the whole picture.
Without having all the facts, I want to give her the benefit of a doubt, because it's the right thing to do and because I want others to do that for me.
As a writer, I know the importance of using words wisely. As a pastor's wife, I also know how quickly words can be scrutinized, misinterpreted and criticized, especially when taken out of context.
I'm not saying my fellow pastor's wife is right or wrong in what she said, I just need to repent for my rapid judgment of her, based on a few seconds of YouTube video.
As Christ followers, I pray we (me included) will be wise enough to know the whole story before criticizing, passing verdicts and writing each other off.
It's part of the thing Jesus said about the world knowing we are His, because of our love for one another.
John 13:35 "By this everyone will know that you are my disciples, if you love one another."