..to a mostly organic lifestyle.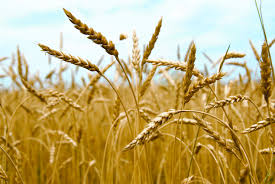 In 1980 two life changing events took place. Our first child was born with Down syndrome and I was diagnosed with severe rheumatoid arthritis. The next twenty years of my life were all about conventional treatments: drugs, shots, surgery, drugs, shots, more drugs and drugs for the drugs.
In spite of all these 'interventions' my joints were on fire, cushioning between bones disappeared, tendons shifted, fingers and toes drifted out of place, neck bones began to shift and constant headaches radiated from the back of my head across the front. There were days it killed to comb my hair, button my shirt, hold a pen. Simple tasks became monumental. Pain dominated my life. Shoulders. Elbows. Ribs. Jaws. Anywhere bone met bone, pain and swelling existed. I cried a lot. I was angry a lot. I felt hopeless. A lot.
In the year 2000 we moved from New England to Florida. The sun and year round warm temperatures helped, but I was waking up to the idea that doing the same thing and getting the same results seemed stupid. I wanted to live long, especially for my son who will always need me. I needed to be healthy. What I'd been doing barely managed symptoms and I was afraid for the future if I continued down this road.
So I prayed. I asked God to help me. To show me what I was missing. What I didn't know. A friend made an appointment for me at her chiropractor's office and there I began to learn what the body needs to heal itself, to stay healthy. I started to exercise (carefully), cut many inflammatory foods out of my diet and had gradual success. I've been off all medications since 2005 and have learned I can live just fine without fast food, processed food, sugar, dairy and excess meat consumption.
Then in 2011, I started having reoccurring episodes of hives and rashes. Urticaria hives, an auto-immune condition, are large marble to golf ball size bumps that rotated around my body to any spot they chose. I could have one or ten of them at in a time in varying locations. They burned, itched and swelled my skin to uncomfortable tightness and would last 24-48 hours before vanishing. Then more would appear. Misery! I drove myself to the emergency room one night because I thought my throat was closing up. I had hives in my throat. The doctors didn't know what was wrong with me and prescribed steroids.
Tiny, burning, itchy cluster bumps began popping up on my ankles, legs, arms and around my nose and mouth. I went to my primary care doctor and was sent to a dermatologist and an allergist. The dermatologist gave me steroid cream. The allergist ran all the typical allergy tests. Everything came back normal. When I went back for the follow up to discuss results he told me there was nothing he could do but give me steroids. He also told me I had about a 2% chance of finding the cause. By then I had totally lost faith in mainstream medicine. How can all these doctors not know the cause of so many chronic conditions? I thought they went to a zillion years of school to learn this stuff. I realized, once again, I was on my own. I'd have to figure it out for myself.
I began reading and researching and discovered how our food supply is being poisoned by large corporations. How the FDA, USDA, pharmaceutical giants, food corporations and chemical companies are in each other's pockets. They do their own (not independent) short (not long) term safety studies then release demons into the food supply with no idea of long term intended or unintended consequences. They tell us everything is safe but the fox is guarding the hen house. Profit is more important than health!
I was eating all the right foods, fruit, vegetables, nut milks, lean meat and fish, but now I'm reading about gene splicing, genetically modified plants, toxins sprayed all over commercial farm fields and plants genetically implanted to withstand the pesticides sprayed on them. Wheat that's sprayed with weed killer three days before harvest (gluten intolerance anyone?) and the animals who are fed GMO grains they're not meant to eat in the first place (such as grass eating cows fed GMO corn and soy!) and then given antibiotics to keep them from getting sick from what they're eating, not to mention the crowded living conditions of commercial stock farms. They're given hormones to fatten up faster, probably so they can get to the slaughter house before they get sick! Then we eat the animals and the toxicity travels up the food chain.
The more I researched the more horrified I became! I realized my body was in rebellion against the toxic sludge it was ingesting, so I went on a total, organic only, plant only, eating experiment for three months. No cheating. And guess what, all the hives went away! After slowly introducing foods one at a time, back into my diet, I discovered I'm allergic to chemically grown foods. I made marinara sauce with GMO tomatoes and immediately got hives. Made the same sauce with organic tomatoes, no hives. I continued experimenting on myself until I was sure.
I remember asking many doctors through the years if what I was eating had anything to do with my chronic conditions. All of them said no. If only I'd known then what I know now. As long as I eat mostly organic, I'm inflammation, pain and hive free.
Is it expensive? Compared to misery, agony, and piles of medical bills? No. I'd rather forgo other unnecessary wants to have my health. If you see me wearing the same clothes over and over it's because I'd rather spend money on good food.
Is it easy? Not at first. Old habits die hard. But the longer I do this the easier it is. It becomes a normal lifestyle after a while.
I'm sharing this for several reasons:
People need to know. We're busy living our lives, trusting the government, medical community and those who are supposed to be smarter than us, but we can't trust that anymore. We have to be aware, informed and educated. We have to take back our health and the health of our children. I don't want my grandchildren or yours, to end up like me, years of misery and pain, crooked joints or worse, especially if it can be avoided by something as simple as what we put in our mouths. I want my family, friends, everyone I care about, to live long, healthy lives.
I post often about health awareness on social media. I am a living, self taught science experiment and this information is too important to keep to myself (those who are tired of it can unfriend me or call me crazy or tell me to go jump. I'm ok with that). If you have any chronic conditions from cancer to diabetes, I dare you to try it and see what happens. I'm not guaranteeing a total cure for all, but I'm certain of a large turn-around for many.
We can change the toxic stranglehold on the food supply with our buying power. If we all start buying more organic, if we all start demanding no GMO, pesticide and hormone soaked food, with our wallets, WE can change the grocery store shelves faster than those in Washington, DC, can even think about it. Supply and demand still talks in a capitalistic economy. We can make organic, toxic free food affordable for all.
Do yourself and your family a favor. Buy organic, non GMO as much as possible. As much as you can afford.
Eat For Health! It could save your life.