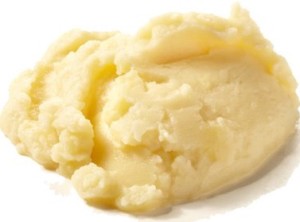 I've gone to the grocery store almost every week in my forty two years of marriage and family raising. Multiplying fifty two weeks in a year by forty two years equates to two thousand one hundred and eighty four times. Other than a parking lot ding on my car's bumper, an occasional broken jar, squished peach or the bottom falling out of a full bag, it has been a nondescript task.
Tuesday, October 3rd, 2017, I came home from the grocery store to find my husband dead in the front yard. There is absolutely nothing nondescript about that and I'm not sure I'll ever look at buying groceries the same again.
Mike's last words to me were, "I'll see you when you get back."
He didn't.
Now I attempt to navigate from here. The shared weight of responsibility Mike carried for Jon has been added entirely to me. It is heavy. I feel as if I'm suffocating right now. I'm hanging on to Jesus like the leaf of a tree in a hurricane.
I see and feel the concern, love and prayers of those around us and am incredibly grateful to all who are rallying around me and Jon. But I've noticed the frequently asked question seems to be, "How are you doing?" So I'm feeling the need to explain to those who have yet to experience this particular type of storm, the difficult answer to this question.
Quite honestly, I don't even know how I'm doing. There is no answer.
However, an attempt to put it into words might go like this. I am a bucket of mashed potatoes. I have been picked, peeled, quartered, boiled, whipped, shoved through a sieve for extra fine-ness and tossed onto Florida's Interstate 4 at rush hour to be run over by three hundred vehicles a minute.
For the unforeseeable future, my answer to the 'how you doing' question will be "Mashed Potatoes and God is still good!"
Just have a spatula to peel me off the pavement and a little salt and butter when you see me. I'm hoping these mashed potatoes will eventually be able to feed a hurting, desperate soul somewhere on the interstate of life.
"The LORD is close to the brokenhearted and saves those who are crushed in spirit." Psalm 34:18