ASSUMPTION: a thing that is accepted as true or as certain to happen, without proof,
Or the Categorizing of People We Don't Know, Under Labels: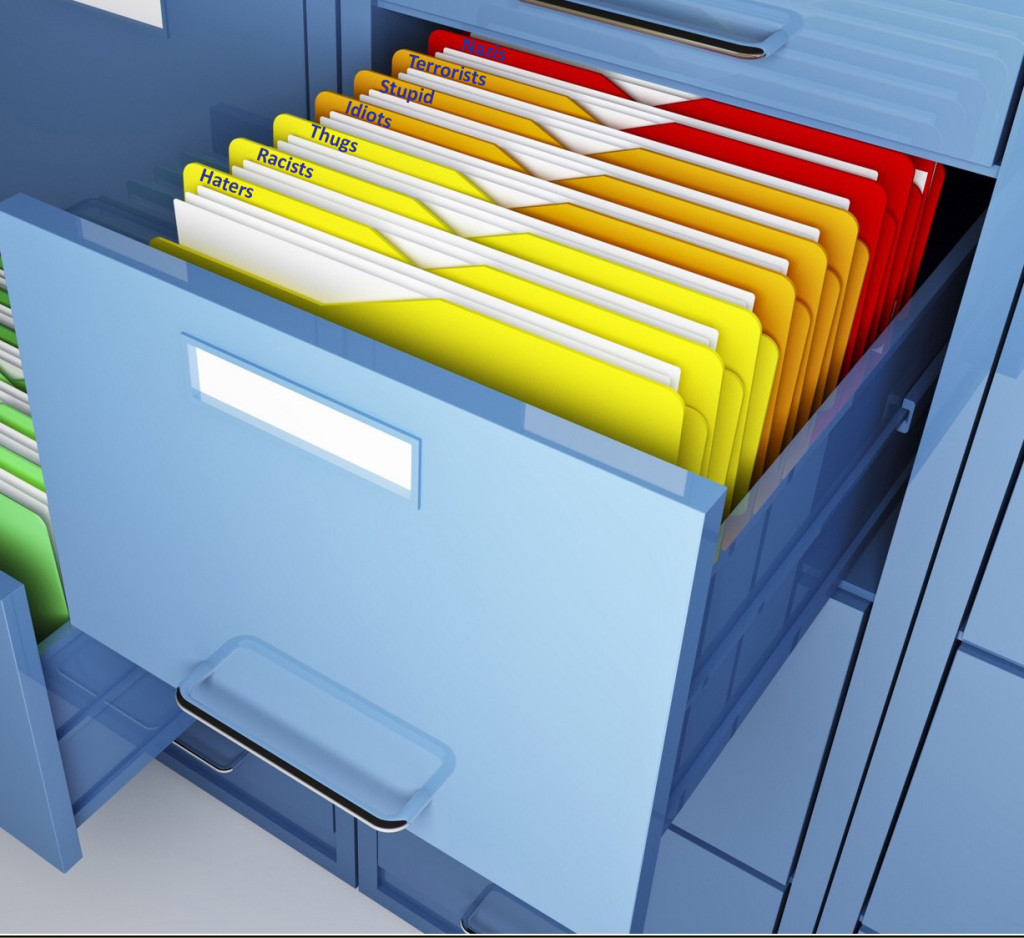 Myth- All people with Down syndrome are always sweet and happy.
Fact- I live with one who isn't always sweet or happy and know of several others who cry a lot.
Myth- All Puerto Ricans love rice and beans.
Fact- I know one who could care about rice and beans. In fact, I'm a white Yankee from New England and I love rice and beans.
Myth- All black people are thugs and takers.
Fact- I have a lot of wonderful black friends who are hard working, loving and giving citizens.
Myth- All Mexicans are illegal.
Fact- I know people of Mexican descent who are awesome legal Americans.
Myth- All Moslems are terrorists.
Fact- I know of several Moslems that are just as concerned about terrorism as I am.
Myth- All white people hate…anyone else…who isn't white.
Fact- The white people I know don't hate anyone. If God made you purple with pink stripes or green with yellow dots, I'd still like you.
Myth- All people living in the south are racist, redneck, hicks.
Fact- Been living in Florida sixteen years, if this is true I sure know a whole lot of really nice non-racist, redneck, hicks.
Myth- All people who disagree with my opinion, lifestyle, and behavior are haters.
Fact- I've been married for four decades to a man I sometimes disagree with. We don't hate each other. Ever.
Myth- All cops are racist murderers.
Fact- I have police friends who pray they never have to draw a gun on anyone and want to go home to their family at the end of each day, like the rest of us.
Myth- All Pentecostals swing from chandeliers.
Fact- I've been in Pentecostal/Charismatic type churches most of my life and have never seen anyone swing from a chandelier. In fact I've never been in a church building that had chandeliers to swing from.
Myth- All pastors are after your money.
Fact- I've been married to a hard working pastor for four decades. He's never been after anyone's money, not even mine.
Myth- All Clinton supporters are left wing, communist liberals.
Fact- I know people who supported Hillary and they aren't communists. They had their own well thought out reasons for wanting her as President.
Myth- All Trump supporters are right wing, racist, homophobic, narrow minded, bigots.
Fact- I know people who supported Trump and they aren't any of those things. They had logical, personal reasons for wanting him as our nation's leader.
Myth- God only likes Democrats/Republicans/Libertarians (pick one).
Fact- "God so loved the world…" He didn't pick and choose. He didn't die for Trump supporters over Clinton voters. He didn't die for Pentecostals more than Catholics. He doesn't love white people more than black or Moslems less than Americans. Jesus came and loved on sinners, publicans, religious leaders, prostitutes, big mouths, crooks, fishermen, soldiers, sick, broken, tired, and messed up people. He loved and died FOR ALL.
So, how about WE THE PEOPLE put away 'childish things'; end the bullying, name calling, mudslinging (even though our politicians won't), the kicking, screaming, whining and temper fits because we didn't get what we wanted and get to the business of making our home, church, neighborhood, community, state and country a better place.
Jesus calls us to a higher standard, "But I say, if you are even angry with someone, you are subject to judgment! If you call someone an idiot, you are in danger of being brought before the court. And if you curse someone, you are in danger of the fires of hell" Matthew 5:22.
Can we be mature adults? Stop labeling? Stop categorizing? Stop forcing our agenda on others? Stop believing everyone is our enemy because their opinion, their politics, their social status, their..whatever… is different from our own?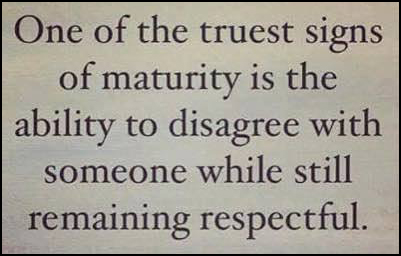 How about we invite that 'opposing person' out for coffee or lunch? Sit and really listen to another perspective with an open heart, instead of an angry reply. Honor her/him because God cares about her/him and value her/him for who she/he is instead of tripping over what we want them to be. Give someone a chance when we don't think they deserve it, because we'd like the same courtesy extended to us.
WE THE PEOPLE can end the division among us and we don't need a President to tell us how to do that! Let's freely give others the benefit of a doubt and release all assumptions.
Jesus is our example. We can choose to take up our cross and follow Him. Then the world will know we are His, not by our agreement, but by our love.
John 3:16 "For God so loved the world, that He gave his only Son that whoever believes in Him will not perish but have everlasting life."
1 Corinthians 13:11 "When I was a child, I talked like a child, I thought like a child, I reasoned like a child. When I became a man, I stopped those childish ways."
Matthew 16:24 Then Jesus said to his disciples, "If any of you wants to be my follower, you must turn from your selfish ways, take up your cross, and follow me."
John 13: 34 "A new commandment I give you: Love one another. As I have loved you, so also you must love one another. By this all men will know that you are My disciples, if you love one another."
Matthew 5:43-45 ""You have heard that it was said, 'You shall love your neighbor and hate your enemy.' But I say to you, Love your enemies and pray for those who persecute you, so that you may be sons of your Father who is in heaven."