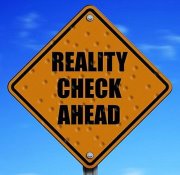 Our story inspires people. At least, that's what I hear. That's what some tell me. I find that fascinating because it usually doesn't feel the least bit inspiring while living it. It often feels frustrating, lonely, difficult, challenging, frightening and exhausting.
But there's one thing I've figured out about my wise, loving and mysterious God. He enjoys showing up in the middle of our mess! He loves to partner with us to make Himself known.
If releasing the Hebrews from bondage was God's only objective, He could have swooped into Egypt all by Himself and in any number of ways, set the Israelite nation free.
So what was the long, drawn out process all about? The negotiating, petitioning, plagues and frustration. Moses was only doing what God had instructed. Why wasn't it easier? Scholars estimate the duration of all the plagues, until Israel's release, was at least two months and possibly up to a year.
The ancient Egyptians worshiped over 2000 deities. They had a god associated with every aspect of life; agriculture, fertility, water, rain, animals, death, insects, earth, sky, sun and moon. Even Pharaoh was thought to be a god.
While delivering Israel, Jehovah was also trying to reveal Himself to the nation of Egypt as the One True God. The only way to do so was to prove His power greater over all the gods they imagined. Each plague addressed, at least one and maybe more, of their gods.
In His mercy, God orchestrated this series of events to access the heart of Pharaoh and give him opportunity to change. But Pharaoh continually hardened his heart. The 'ahh-hah' moment never came. Pharaoh never accepted the revelation of a real God who cared enough about him to speak loudly and clearly, "I AM THE LORD!" not all these other things you worship.
God will go out of His way to make Himself known. If only one Egyptian came to know the One True God in the middle of Israel's mess, it was worth the struggle. Apparently some believed, because Exodus 12:37&38 tells us, "That night the people of Israel left Rameses and started for Succoth..a rabble of non-Israelites went with them.."
This thing you're going through right now might not be only for or about you. It might be so others see God's power at work in you while He is simultaneously orchestrating your solution.
Don't be discouraged because your rescue, problem or promise is taking so long. Be patient. Trust the process. Remember others are watching.
Someone else could be changed because of your faith and trust in a time of trouble. Someone else could see God's power at work in your struggle and have that 'ahh-hah' moment.
"When I raise my powerful hand and bring out the Israelites, the Egyptians will know that I am the Lord" Exodus 7:5.
Someone else could come to know He Is Lord, because of what He is doing for YOU!
Exodus 9:29 "All right," Moses replied. "As soon as I leave the city, I will lift my hands and pray to the Lord. Then the thunder and hail will stop, and you will know that the earth belongs to the Lord."
Exodus 14:4 "I have planned this in order to display my glory through Pharaoh and his whole army. After this the Egyptians will know that I am the Lord!"
Exodus 14:17&18 "My great glory will be displayed through Pharaoh and his troops, his chariots, and his charioteers. When my glory is displayed through them, all Egypt will see my glory and know that I am the Lord!"